Welcome to Our Website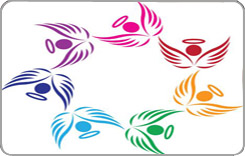 Health Angelz is a professionally managed Rehabilitation & Restorative Health Company with its presence in Ontario. We provide client centred Intervention to clients of all ages.
Our team of highly educated, qualified and experienced professionals assist clients in maximising their abilities so that they can independently manage their Activities of Daily Living.
We provide service to clients in their Homes, Community, Retirement & Nursing Homes. We are always searching for ways to improve our client's experience, Health Angelz has created the "Health Angelz Network" to assist Health Care professionals in serving their clients efficiently and effectively.

Professional Services